People Come Into Your Life for a Reason, a Season or a Lifetime
The human life revolves around interaction and connection. Every day, we meet and interact with people from all walks of life and for different reasons. Some people stumbled into our lives for a specific purpose; others are only on a visit for a season and the rest are destined to be our lifetime companion.
In reality, it's never an ending battle to tell a person's true intention based solely on first impressions. Even William Shakespeare couldn't get his head around this mystery – as he so eloquently wrote in one of his famous Drama play, Macbeth:
'there's no art to find the mind's construction in the face.'
Once we become aware of a person's purpose in our lives, we will know what to do for that person, and most importantly, how to treat and behave ourselves around them.
People who come into our lives for a REASON are often seen as the Father's response to our expressed desires for assistance through difficulties, or to offer physical, emotional and/or spiritual guidance and support. They can either force us to act up, wake up or to take a stance. Once their task(s) have been accomplished, and with no apparent reason or any harm from either party, they will quietly exit our lives. Similarly, the theme of the renowned TV series 'Touched by Angel' starring Della Reese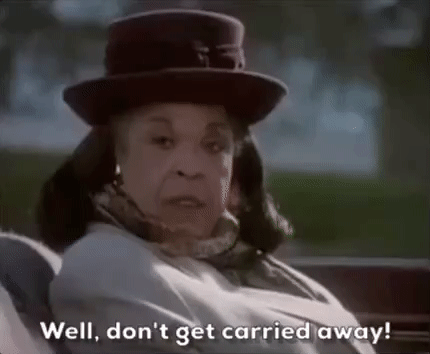 as Tess, Roma Downey as Monica and John Dye as Andrew revolved around this concept. These three characters are believed to be Angels sent on earth to assist the Almighty with urgent requests. They often walked out the lives of these individuals once they have helped them through a difficulty or guided them back to the right path. The message is here is simple:
"our prayers have been heard
and now it is time to move on."
There are people that come into our lives to help us through a SEASON of pain, love or despair. Often, it's our turn to share, grow or learn. They will take us through a journey filled with experiences that will bring us peace and joy. They may teach us new skills; help us recognise our untapped potentials, the essence of taking risks and stepping out of our comfort zones. Believe it or leave it. This period will bring us an incredible amount of joy and wisdom - all because it is real. Sadly, such relationships are often seasonal and remember that everything in this life has got it purpose under each season.
In LIFETIME relationships, we learn about the necessary skills to build a solid emotional foundation. Our job is to enjoy the ride, accept the lessons, love the person as they come and apply the lessons learned in all our relationships and other areas of our lives. It is said that love is blind but friendship is clairvoyant.
In a nutshell, the scripture might teach about a world without end, but nothing on earth is eternity. The highs and the lows, the joy and the sorrow, the tears and the laughter – even the life that we have is borrowed. As a medieval poet wrote:
'life is nothing but a glimmering
candle in the wind'
~ Unknown.
Thank you for being a part of our journey, whether you were for a reason, for a season or for lifetime.
SHARE if YOU CARE!!! After all, love is to be passed on and not to be repaid.
#life #purpose #people #lifetime #pain #love #despair #experience #risks #comfortzone #relationships #emotions #friendship #lesson #laughter